A Poetic Communication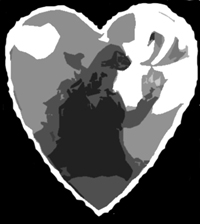 BOOKING INFORMATION

To book, call 510-317-9750
and leave a message
or email: tseymour12@hotmail.com

PRESS & REVIEWS

SF Bay View


UPCOMING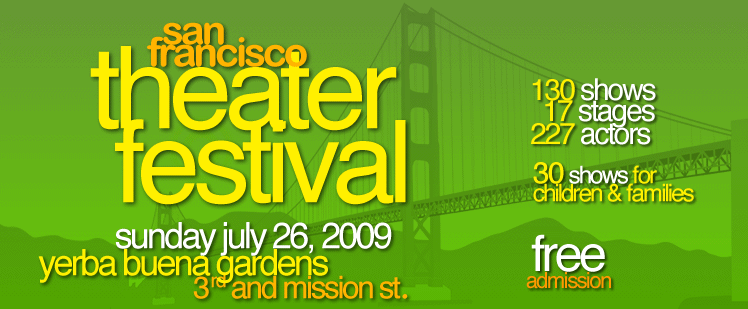 The SF Theater Festival
2:25-2:45, Sunday, July 26, 2009
Yerba Buena Gardens/Metreon Theatre
101 4th St,Soma Room, Second Floor, SF
free, (www.sftheaterfestival.org)

Godzilla and the Swan are taking poetry outside its 'normal' channels with a "Secret Project," entitled The Legend is Reborn: The Return of Godzilla Verses Swan bLake; words and music performance by poets Tony Seymour and Blake More, and the symphony music of twenty-first century composers Guillermo Galindo, Ron Hess, and Melissa Hui, and one piece by Jeff Beck produced by George Martin.



***********************************
PAST SHOWS

October 17 , 2002, 7pm

CITYART Gallery
284 Main Street
Point Arena, CA
707-882-3616
http://www.cityart.ws

Friday, August 3rd, 7:30pm
Bird & Beckett Books
2788 Diamond
Glen Park, San Francisco, CA
Wednesday, August 22nd, 8:30pm
Brain Wash Cafe
Folsom Street
San Francisco, CA

Tuesday, November 13th, 7pm
The Whole Note Poetry Series
The Beanery Coffeehouse
2925 College Avenue(near Ashby)
Berkeley, CA
Thursday, January 24th, 7pm
DALVA
13121 16th
(@ Valencia, next to the Roxy Cinema)
San Francisco, CA


Mardi Gras 2002 (with John Sinclair)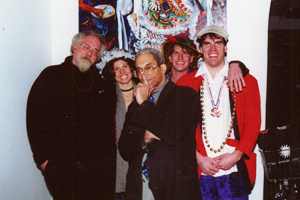 Wednesday, February 6th, 11am
ZWWOZ-FM
John Sinclairs Blues Show

Thursday, February 7th, 8pm
Zeigeist Experimental Theater
(opening for John Sinclair & His Blues Scholars)
Mardi Gras 2002
1724 Oretha Castle Haley
New Orleans, Louisiana

Sunday February 10 , 3pm to 6pm
Cafe Brazil
(opening for John Sinclair & His Blues Scholars
the night begins with John Sinclair poetry & guitarst, Everette Eglin)
2100 Chartres
New Orleans, Louisiana
http://www.station-terra.com
Monday, February 11, 2pm to 5pm

Frenchy Gallery
(with John Sinclair)
319 Royal Street
New Orleans, LA 70130
504-561-5885
www.frenchylive.com

9pm, Thursday, February 14th, 2002

Valentines Love In
Point Arena CITYART Gallery
Main Street/Highway 1
downtown Point Arena, CA



Thursday, February 14th, 2002, 12am-2am

On The Verge
KXYX & Z, Mendocino Public Radio
Philo, CA
Monday, March 18th, 2002, 7pm

NOTES FROM UNDERGROUND
2399 Van Ness (at Green)
San Francisco, CA
415-775-7638

Monday, March 18th, 9pm to 11pm
John Hell Show
Liberation Radio 93.7 FM
San Francisco, CA


Thursday, March 21st, 2002, 3pm,

guests on KPOO 89.5FM with Diamond Dave & Attaboy & Burke
San Francisco, CA
Thursday, March 21st, 2002, 7pm,

with Atta Boy & Burke & Bitches Brew
111 Minna Street Gallery
San Francisco, CA



Saturday, March 23th, 3pm to 6:00pm
With Cecil Taylor
San Francisco Public Library
San Francisco, CA
April 19th, 2002, 7:30pm-9:30pm

Benicia Public Library
150 E. L Street
Benicia, CA
707-746-4343


Amsterdam May 2002 (Blake More Solo)


May 16 - May 22, 2002

33rd International Poetry Festival
Rotterdam, The Netherlands

May 15, 2002

Radio Zaal 100 Amsterdam
The Netherlands
http://www.radio100.nl

May 19, 2002

Cafe Jambe
Amsterdam, The Netherlands
May 21, 2002

Delft & The Badcuyp Theatre
Amsterdam, The Netherlands


Seymour & More first appeared together on ìThe Alchemy of the Wordî, a CD compilation of San Francisco poets recorded live at Venue 9 and produced by Awaa-te Productions. Immediately drawn to each otherís work and presentation style, Seymour and More began sending each other poems, recordings, rants and random hors d'oeuvres of thought...but the collaboration didnít root until More published a chunk of her poetry and other writings on the Internet this spring.

True to his name, Seymour saw More and, under the spell of his utter devotion to the word, dove into both of their poetry and emerged with the collaborative body of work that will be presented tonight. Structured as a conversational, call and response style reading, Seymour and More use similar insights and imagery, yet approach their subjects from vastly different perspectives. Though not written with collaboration in mind, the collected body of their poems reads as if written to be read together, showing that clarity of expression remains the same regardless of its experiential perspective.
Titles In Order of Appearance
(no caps denote poems by tony seymour
ALL CAPS DENOTE POEMS BY BLAKE MORE)
2000 ad a retrospective
KALI MA
MAMA OF STALACTITES, JELLY FISH & US
nature of politics
BRUT BABY
acid baby my baby must be a rocket ship
NASA NARCISSI
OW WOW TAO
unicellular
MOTHER MIRROR
the you of mirrors defect from the suburbs
SUBURBA MA GOES HOME
soap operaís
soap operaís part 2
elevator love
jazz and laughter
SLEEPING BEAUTY
up close as you can get
sharna exotic
NO PRISONERS
spiral
i envy myself
A WOMANS LADDER
HAPPYLAND TO HEADLESS POINT
reserve your reservations
a truibte to kaufans poem: ìjazz te deum for inhaling at mexican bonfiresî
DROWNING IN THE FLAMES
the black festival
full moon festival of thebes, 17 ad
DRAGON COUNTDOWN IN FINNISH SAUNA-- NORTHERN TROPICS, FEB 2000
adrift upon our languid melodies
LESS THAN A MOMENT
mummyís mask
bibles burning bush the untold story
KEYHOLE
wet cradle of civilization
sabotage my eyes
the first glance
FOG AND MOUNTAIN
satellite of night
CASTE PARTY
reconvert you (the solution)
15 MINUTES TO EDEN
could have been (but weíll never know)
bitter forest
SANGUINE MONTHS
morning drifts
HEADING HOMELESS
back in the 1430ís
ANTICIPATING STILLNESS
godís idea of heaven
BOY MAN IN THE CITY
so many promises
(a slave auction) bought you
THE BIGGER BACK
obsessional exceptional borderline story of o
improvement dissertations
going..going..gone
COURTROOM C
ghost dust & tv tombstones
woman & their rules
swingers paradise
SINGLE AGAIN
casted out
gimme the keys
late night in paradise
part 7 of a trilogy
SEPHIRA
the angels say
a tribute to kaufmanís ìwould you wear my eyesî
NO WOMANS LAND
buffalo stew
TO A GESTURE
remember mankinds mistake
WHOSE SHOOTING WHOM
TIDAL WAVES
bliss kiss
RIGHT THIS SECOND
infinity
HONEY MOON
marry me dammit
rare and pink
BOLETUS COITUS
best pussy
SUSHI ME
never was a geisha (from Altone CD)
Tony Seymour
a brief background
Beat freak funk master, Tony Seymourís literary career spans over 30 years, encompassing journalism, academic research, poetry and public performances read from The Evolution of a Soul, his 1021 page collection of poetry. As a reader, Seymourís rapid speaking style has been described as ìscream of consciousnessî or ìZap Rapî since it features intrasyllable rhyming, the use of onomatopoeia and alliteration, and a vocabulary that sends readers and listeners to the Thesaurus.
Born in Detroit, Michigan and holding a BA in communications from the University of New Mexico, Seymour met poet Bob Kaufman in 1973 while working with City Lights on the poetry book ìInsights & Poemsî by Huey Newton & Ericka Huggins. A firm friendship was established, and Tony studied & hung out with Kaufman for three years; during that time, he initiated a wave of Kaufman publicity, publishing a wide variety of articles on the rare-credited grandfather of the beats. You can hear samples or purchase signed copies of Tony's CD ìAltone: Tales From The Blackhouse" at the link: www.emptymirrorbooks.com/featuredts.html
Word devotee, Blake More left big city life in 1996 for the tree, ocean, and productive pastures of the not-so lost Mendocino coast. Back in her SF poet days, she read on the poetry stage at the North Beach Fair, at the North Beach Public Library, and was a frequent feature in Bay Area cafes.
Engaged in a many forms of creative expression, Moreís the author of two full length nonfiction books, a humor book, two books of poetry, three plays, over 150 articles, and dozens of short fiction pieces. Her work has appeared in magazines and journals worldwide. Her original solo performance pieces and ensemble plays have appeared on streets and stages in Tokyo, San Francisco, Los Angeles, and the Mendocino coast. More is a poet teacher through the long standing program California Poets in the Schools; she also teaches drama for the Gualala Arts Center and receives regional grant funding to guide high school students in the creation and production of original plays. To read More of Blake or to see/hear samples of her reading, hit home at the bottom of this page...
go
for more